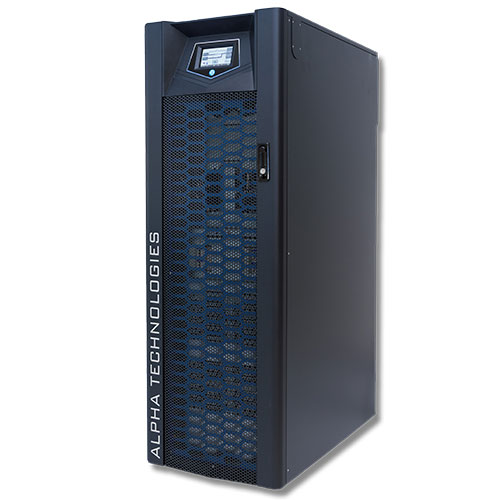 Think smart – work smart. For more information contact our alpha outback energy team.
---
Support & Downloads
---
Product Highlights
High Output Power Factor 1.0
High Input Power Factor < 0,99
Level 3 IGBT-Technology
High Online Mode Efficiency up to 96 %
Low Input Harmonic THDI < 3 %
Colorful, user friendly touch screen
32 to 40 batteries per string, configurable
Double input as standard
Optional: internal isolation transformer
Easy maintenance through intelligent error analysis
---
The Tri Power X33 TE series from 10 kVA to 80 kVA is ideal for protecting data centres and telecommunications systems, IT networks and critical systems in general, where the risks connected with poor energy supply can compromise the continuity of activities and services. With its Tri Power X33 TE series, we deliver a high performance, smart and effective power solution, designed for maximum flexibility. Tri Power TE series is designed and built using state-of the-art technology and components. For industrial applications our Tri Power X33 TE series is available with internal output isolation transformer for galvanic isolation.