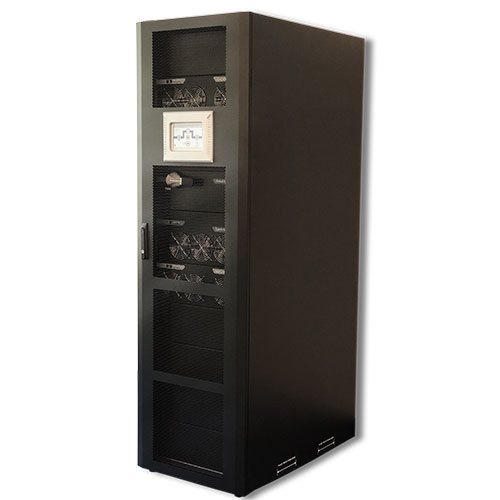 Think smart – work smart. For more information contact our alpha outback energy team.
---
Support & Downloads
---
Product Highlights
High Output Power Factor 1.0
Modular and scalable
Eco-Mode Efficiency up to 99 %
Multilingual, color touch display
Unique Power Density 466 kW / m²
N+1 redundancy up to 1,0 megawatts
Up to 4 fully assembled power cabinets parallelable
Without derating up to + 40 °C operating temperature
Easy maintenance due to the low weight of the power module
---
The latest UPS HIMOD HP is a modular, 3-phase, double conversion uninterruptible power supply system, capable of supporting power densities of up to 466kW per square meter – making it suitable for latest high- density servers. The HIMOD HP is a completely scalable system in accordance with any business requirements and designed to protect any critical high-density computer and IT environment. HIMOD HP grows along with the demands of the business without oversizing the UPS – optimizes both the initial investment and the Total Cost of Ownership. As soon as the demand increases, the HIMOD HP modular solution can expand its power capability, maintaining the highest levels of power protection, availability, redundancy and investment savings.
The HIMOD HP provides a comprehensive, easy-to-integrate power protection solution for data centers and any critical IT application while matching the evolving demands of a networked environment. The HIMOD HP ensures that a scalable, secure, high quality power supply is available for a variety of critical load applications in almost all industrials sectors such as healthcare, power generation, social networking, telecommunications, commerce and education.