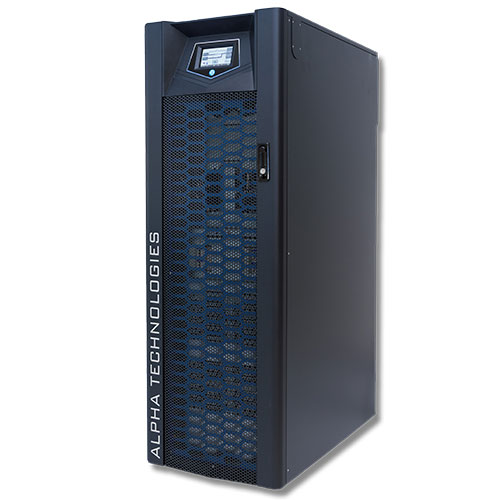 Think smart – work smart. Für weitere Informationen kontaktieren Sie unser Alpha Outback Energy Team.
---
Support & Downloads
---
Produkt Highlights
Ausgangs-Powerfaktor 1.0
Eingangs-Powerfaktor < 0,99
Level 3 IGBT-Technologie
Hohe Effizienz im Online Mode (96 %)
Geringe harmonische Verzerrung THDI < 3 %
32 bis 40 Batterien pro Strang wählbar
Optional: interner Isolations-Transformator
Standardmäßig mit doppelter Netzeinspeisung
Einfache Wartung durch intelligente Fehleranalyse
Benutzerfreundliches Touch Display mit Swype Technik
---
Die Tri Power X33 TE Serie von 10 kVA bis 80 kVA vereint HighTech, Leistung und Benutzerfreundlichkeit auf höchstem Niveau. Unsere Tri Power X33 TE bietet für jede Art von Last die maximale Versorgungssicherheit und Spannungsqualität und kann beispielsweise für die Absicherung von IT Infrastrukuren, sensiblen Anwendungen, Beleuchtung, Gebäudeleit- und Sicherheitstechnik eingesetzt werden. Die Tri Power X33 TE wurde auf der Basis modernster Komponenten sowie State of the Art Technologien entwickelt. Für industrielle Applikationen – z.B. zur galvanischen Isolation der zu versorgenden Last kann die Tri Power X33 TE mit einem internen Ausgangstransformator aufgerüstet werden. Die geringe harmonische Verzerrung am Eingang THDI von unter 3% bleibt dabei erhalten.