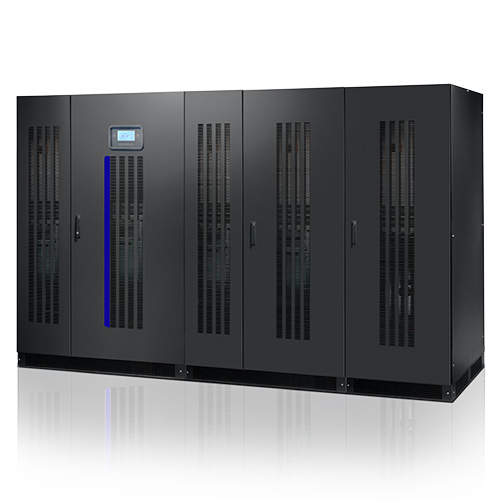 Think smart – work smart. For more information contact our alpha outback energy team.
---
Support & Downloads
---
Product Highlights
High Efficiency up to 98.5%
IGBT-based rectifier technology
High overload capacity
Light weight
Power walk-in function and delayed start-up
Multifunctional LCD panel
Galvanic isolation
Low Total Harmonic Distortion, THDi < 3 %
High Input Power Factor 0.99
---
Tri Power X33 HIP Series range has been extended with the HIP series available from 100 kVA to 800kVA. Tri Power X33 HIP Series provides maximum protection, exceptional operating efficiency, a compact footprint and easy maintenance access – all ideal for today's critical operating environments. The UPS is an IGBT-based rectifier, DSP (Digital Signal Processor) technology and provides true On-line double conversion power protection (VFI SS 111 – IEC EN 62040-3). Tri Power X33 HIP Series also performs the role of a high per- formance filter, protecting its upstream power supply sources from any harmonics and reactive power generated by the source. Tri Power X33 HIP Series range issuitable for use in the widest selection of applications.