XM2-300HP CableUPS Series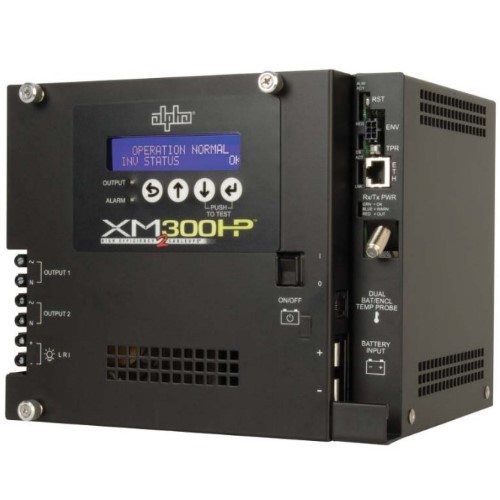 Think smart – work smart. For more information contact our alpha outback energy team.
---
Support & Downloads
---
Product Highlights
High efficiency 300W power supply
230VAC/50Hz
Modular Inverter – easiest for service and maintenance
Just one 12VDC battery needed
Embedded DOCSIS 3 status monitoring
XM2 Programmable LCD Smart Display
Small footprint and lightweight
New predictive preventive maintenance features
Ideal for RFoG, MDU and N+0 applications
---
The XM2-300HP is the ideal CableUPS® solution for rapidly expanding cable broadband networks and services. When used in applications requiring less power than traditional outside plant powering, you will experience increased efficiency and reduced operating costs. This 300 Watt power system features a much smaller footprint and is engineered for use in multiple dwelling units (MDU), business parks and node segmentations, as well as Fiber Deep, N+0 and N+1 plant extensions. Rated at 300 Watts with a 12V inverter, this power supply features an XM2 smart display and an optional DOCSIS-based status monitoring card.