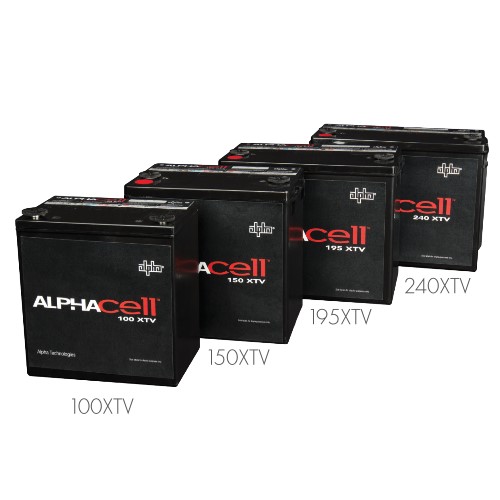 Think smart – work smart. For more information contact our alpha outback energy team.
---
Support & Downloads
---
Product Highlights
Extreme temperature Absorbed Glass Mat (AGM) technology
Significant cold temperature performance improvement over gel
Longer runtimes help increase network reliability
Multiple models provide options for all network architectures
Power density gains allow more runtime from smaller sized battery
Extended service life for non-temperature controlled outdoor enclosures
Full 4 year replacement warranty
---
The AlphaCell XTV Battery line is specifically designed for extreme outdoor temperature applications. Its virgin lead-alloy grids minimize corrosion and maximize life expectancy. Patented Computerized Charge/Discharge System (CCDS) provides 100% out-of-box runtime capacity. Strategic global manufacturing and distribution locations available with non-spillable transportation ratings. Optimized for remote advanced status monitoring and battery balancing.