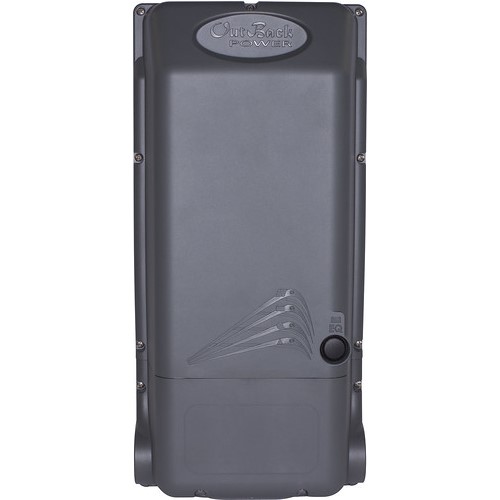 Think smart – work smart. For more information contact our alpha outback energy team.
---
Support & Downloads
---
Product Highlights
100A output for up to 5kW of charging
Compatible with 24, 36 and 48VDC battery banks
Up to 7,000 W of nameplate solar power at 48V
Integrated ground fault protection
System configures quickly with smart programming wizards (MATE3s required)
300VDC open-circuit voltage limit enables 2-string configuration that minimizes BOS
Up to 99% efficiency
---
The FLEXmax 100 is the latest innovation in Maximum Power Point Tracking (MPPT) charge controllers from OutBack Power.
The advanced FM100 MPPT algorithm offers increased energy harvest from the PV array than other MPPT controllers. The FLEXmax 100 delivers both higher voltage and higher power, offering improved flexibility and performance.
OutBack network communications and OPTICS RE compatibility allows the FLEXmax 100 to be remotely programmed, monitored and controlled via any internet connected device providing unrivalled system integration.
The FM100-300VDC is a top-of-the-line high performance, efficient and versatile charge controller for your advanced power system.